Key points to consider when drafting general terms and conditions of sale for your e-commerce business
One of the key documents for any online business is a good set of general terms and conditions of sale. These are the rules that apply to your agreement with your customers which will help them know where they stand and also protect your business.
General terms and conditions can be drawn up in various ways. But if you want to mitigate your risks while ensuring compliance with key EU legal requirements, here are 3 key things you should consider when drafting this document for your online business.
1. Think about who your end customer is: business or consumer?
Consumers and businesses have different rights and protections offered by the law under EU law. So, when drafting your general terms and conditions of sale, have your end customer in mind and adapt your general conditions depending on whether you are selling to businesses or consumers.
If you offer products, services or digital content to consumers (i.e., natural persons who are acting outside their trade, business, craft or profession), then they are entitled to protection under European consumer laws. For example, one of the most important protections is for the consumer to be able to return products purchased through an online sale from your website within 14 days of conclusion of the contract (often called a 'cooling off' period) and get a full refund. You are also required to provide certain mandatory information about your goods or services, the price, payment, delivery, etc.
All this information must be made available on your general terms, on your website or other e-commerce channel before inviting the consumer to purchase a product (see more here).
2. Define how and when the contract is made.
The general conditions should describe the steps on how a contract is formed – especially if you are selling to consumers. This is based on offer and acceptance. The mechanics of how a contract is formed online must be clearly explained in your website.
The customer should make offers based on your product or service description and pricing. You should ensure that the customer can only make an offer in accordance with your defined process to avoid the customer making counter-offers or introducing new terms.
You as the seller should send the customer an order acknowledgment which describes what the customer has ordered, the pricing for it, and any other key terms including a clickable reference to your general conditions. This however is not an acceptance of the offer.
The customer's offer should only be accepted (and the contract formed) when you dispatch the product, or the services are commenced, or if it is digital content when the digital content is made available to the customer.
Why?
So, you as seller are not exposed to mistakes on your website where you have the wrong price, wrong quantity or wrong description.
So, you can decide whether to accept the offer depending on how much stock or availability you have to provide the services.
3. Make sure your general conditions are incorporated in the contract.
If you want to rely on your general terms, ensure they are incorporated into your contract with the customer. To do this I recommend the following:
Formulate your terms in clear and understandable way and use a legible font. If you're aiming to create a document that people can easily understand, the language and format need to be accessible and user-friendly.
Bring the document to the attention of the customer before they click, accept or do anything to signify acceptance. Note that your customers must be able to read your terms in good time: no later than by the time they click on the buy or order button.
Avoid using "pre-ticked boxes" to gain consumer acceptance, as this may raise questions as to whether the contract was properly accepted by the consumer.
Enable the customer to easily get a copy of your general conditions and download them for future reference. For example, make the conditions available not only as a web page (in HTML), and a link attached to your email correspondence, but also as a PDF. Also, make sure the link to your general conditions works on mobile and different browser versions.
Highlight any unusual, onerous or complex terms in your general conditions and bring these to your customer's attention (e.g., limited liability and/or arbitration provisions), e.g., by using appropriate use of typographical emphasis (i.e. bold and italics). This way you have a better chance that those terms will be enforceable.
If you make any important changes to the terms, notify your users about them.
While it is fairly easy to get an e-commerce business in started in the EU, there are several information requirements and other rules that need to be complied with. As well care needs to be taken to ensure that your carefully crafted contract terms are legally effective.
How can Logan and Partners help?
For more information on how we can help you prepare or review your general terms and conditions of sale, please contact Kelly Logan or Isadora Werneck and schedule a free 20-minute consultation.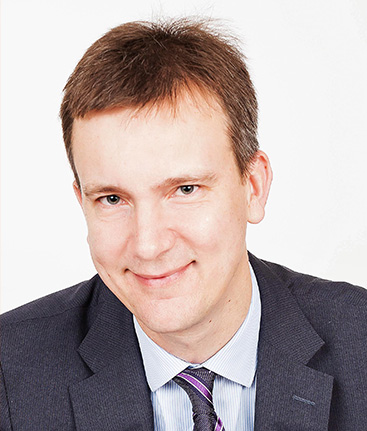 Kelly Logan
Founder and Managing Partner
kelly.logan@loganpartners.com
More about Kelly