To start an e-commerce business in the EU and comply with the laws on online contracting, is it enough to list my products and provide some contact details on my website?
In the EU no member state prior approval is required to operate an e-commerce business under the e-Commerce Directive (2000). An e-commerce provider is regulated under the laws of its home state under the country of origin rules in the e-Commerce Directive so there is no need to understand and comply with other member states laws (except for mandatory consumer protection laws).
However while an e-commerce provider that lists its products and provides some contact details in accordance with the e-Commerce Directive has made a decent start to its EU online contracting compliance, this is not in itself sufficient and there are many more requirements that must be complied with as explained below.
The information requirements of the e-Commerce Directive go far beyond basic contract information, as well pricing information, pre-contract information, requirements for placing orders, contract formation, contract durability and information concerning commercial communications must be provided to customers.
An e-commerce provider must also take care to ensure that its contract terms are effectively incorporated in its contract process in accordance with applicable law and best business practice.
Finally the e-commerce provider must consider the impact of consumer protection laws on its on-line business. Unfair contracts and unfair commercial practices are prohibited under consumer protection law and such terms may be unenforceable and expose the provider to stiff fines under the new 'Consumer Protection Cooperation' Regulation which entered into force in January 2020.

Information Requirements
The e-commerce provider must provide its name, geographic address, its email address (for effective and rapid contact), and where applicable its trade register, its supervisory body and VAT number. For distance contracts it must also provide a contact telephone number.
The e-commerce provider must also provide clear and unambiguous pricing information including specifying whether the price includes tax (VAT) and delivery costs.
Prior to a customer placing an order the e-commerce provider must inform the customer of the technical steps to conclude a contract, how to correct errors in its order prior to order placement and the applicable languages offered for conclusion of the contract. The provider must also inform the customer whether the actual contract will be filed by the provider and if so will it be accessible to the customer.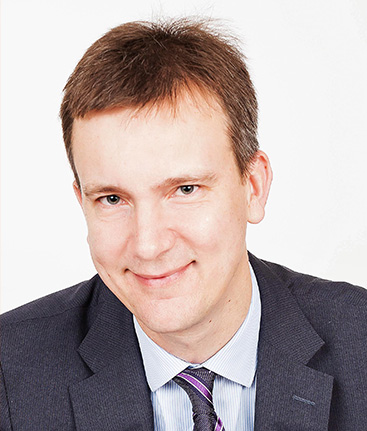 Kelly Logan
Founder and Managing Partner
kelly.logan@loganpartners.com
More about Kelly
Where a customer who is a consumer places an order, the e-commerce provider must acknowledge receipt of the order without delay and provide a means for the customer to correct errors prior to placing of the order.
An e-commerce provider must be careful to identify all commercial communications as such, and clearly identify the person/company for whom the communication is being made. Any promotional offers, competitions and games and their conditions for eligibility must be provided in clear and unambiguous terms. This was designed to prevent spam email, but it now also covers more modern forms of communication including Twitter, and Facebook advertising and viral videos. Bad website design may result in commercial communications being inadvertently made.

Incorporation of Contract Terms
An e-commerce provider must ensure that its terms and conditions are effectively incorporated in its contact with its customer to protect the business and to have certainty over the terms. In order to do so it must ensure that it clearly and unambiguously brings them to the attention of the customer prior to contract formation. This is a requirement for consumers under the Consumer Rights Directive (2011) and also the Unfair Commercial Practices Directive (2005). If there are unusual provisions contained in the provider's terms then these must be specifically brought to the customer's attention otherwise they are unlikely to be enforceable.
The e-commerce provider must ensure that it has a good online contracting process on the website so that the customer has the opportunity to review the terms prior to pushing an 'I accept' button. Under the E-Commerce Directive the provider must also ensure that the terms of the contract are stored in a durable medium so the customer can store and reproduce the terms at a later date pursuant. If the e-commerce provider changes its terms it must give the customer an opportunity to review the terms, unilateral changes to contacts without notice may not be enforceable.

Conclusion
While it is easy to get an e-commerce business in the EU started there are a large number of information requirements and other regulations that need to be complied with. A good starting point is to review the provisions of the E-Commerce Directive. As well care needs to be taken to ensure that your carefully crafted contract terms are legally effective. Next time I will look in more detail at consumer protection laws that impact an e-commerce business.